Life in the UK test Leicester
At Bright learning, we have qualified, multilingual and experienced
staff who work hard to ensure our learners pass their test first time.
Life in the UK Preparation
At Bright Learning Centre, we provide training for Life in the UK exam. It is a legal requirement by Home Office for every individual, who is looking to apply for Indefinite Leave to Remain (ILR) or British Citizenship need to give Life in the UK Test. Our qualified and experienced teachers have successfully helped many students to Life in the UK test practice and then to the final exam.
The main objective of the Life in The UK test is to ensure that everyone living in the UK has good knowledge of life in the United Kingdom.
We, at Bright Learning offer Life in The UK classes in a very friendly environment. We have different and flexible classes available to suit the need of the students. We deliver these classes in different languages to help our learners to have full understanding of Life in the UK test.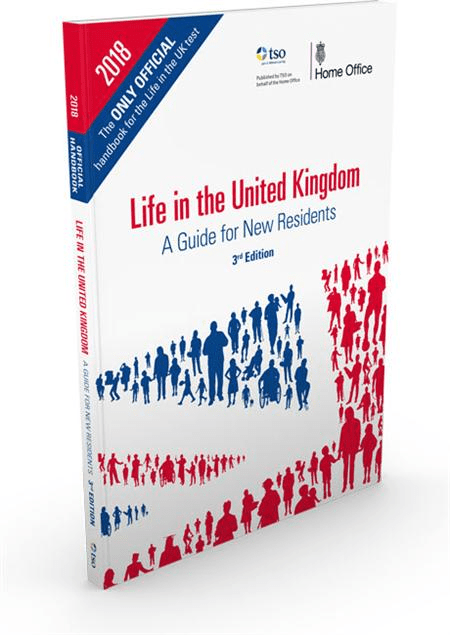 What will I learn?
Chapter 1: The values and principles of the UK
• The fundamental principles of British life
• Becoming a permanent resident
• Taking the Life in the UK test

Chapter 2: What is the UK?
• The different countries that makeup the UK

Chapter 3: A long and illustrious history
• The History of Early Britain
• The Medieval period or Middle ages
• The Tudor and the Stuarts
• A Global Power
• The 20th Century
• Britain since 1945

Chapter 4: A modern, thriving society
• The UK today
• Religion
• Customs and traditions
• Sports
• Arts and culture
• Leisure>
• Places of interest

Chapter 5: The UK government, the law and your role
• The British constitution
• The government
• The UK and international institutions
• Respecting the law
• Fundamental principles
• Your role in the community

In the actual test, the learner is given 45 minutes to complete the test. There are 24 questions in the test which are randomly selected from the Life in the UK book. The learner has to answer 18 questions correctly to gain 75% pass marks. The test fee is £ 65.00. You can give your Life in the UK test in Leicester, However, the test is also conducted at many different locations all around the UK,
What are the Entry Requirements?
Original Valid Passport (any nationality)
Biometric Residence card.
Recent proof of address (e.g. Bank statements, Utility Bill or Council tax Bill)
Initial English language assessment to test the candidate's English level.
What is the learning process at Bright Learning Centre?
You can register to the course by paying online, bank transfer or booking an appointment at one of our centre. Once you have registered for the course, we will follow the following steps to help you complete your learning journey:

• An initial assessment to find your level of English and understanding
• Recognise any difficulties to support individual's learning needs
• Individual learning plan to make your learning journey easier
• Begin your learning process by arranging suitable classes for you

Why should I choose a Life in the UK test preparation course with Bright Learning Centre?
Bright Learning Centre is an accredited, registered and recognised training provider. We have qualified and experienced staff who work hard to ensure our learners pass their Life in the UK test. Following are the reasons why you should choose us to prepare for your test:

• Our tutors use a variety of teaching methods such as one to one support, PowerPoint presentations, brief notes and regular mock exams.
• We have Small group classes
• Flexible classes timing available
• Morning, afternoon and evening sessions available
• Our tutors create an individual learning plan to meet each individual's learning needs.
• We also offer support in booking your test at no extra cost
• 99 % pass rates
• One to one training available
• Although not all of our learners need translation, we do have multilingual members of staff who have successfully trained learners by speaking and understanding the following languages: Urdu, Hindi, Gujrati, Punjabi, Bengali and Katchi.
• Pass your test first time
• Fast track Life in the UK test training
• Quiet and friendly learning Environment
• Regular feedback to learners to help them improve their learning journey
• We provide continuous support and guidance to build your confidence.
• Multiple mock tests before the final test

Do you need to pass your B1 English Language Test?
You must pass a B1 Secure English Language Test (SELT) in at least CEFR level B1 in Speaking and Listening to apply for Indefinite Leave to Remain in the UK or British Citizenship. For more information and book a B1 English Language Course, Please visit
https://brightlearningcentre.co.uk/B1-test
Book your Course Now:
You can book this course online or by calling us on
01162101070
Alternatively, you can visit one of centres to enrol Driving theory test Practice in Leicester. Full guidance will be provided upon completion of bookings. If you have any further query, please contact us via completing
Contact us
form on our website or you can call us on
01162101070.